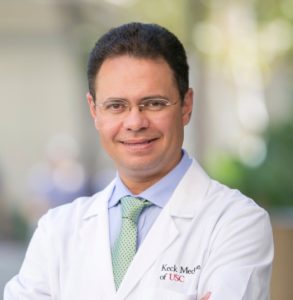 Andre Abreu, MD
Assistant Professor of Clinical Urology at the University of Southern California Institute of Urology, Los Angeles – CA, USA.
Co-director of Image-guided Surgery and Focal Therapy of Prostate Cancer at USC.
Expertise in minimally invasive and image-guided urologic surgery with focus on ablation therapy and robotic surgery, and image-fusion prostate biopsy. He has published several articles in reputed peer reviewed journals and (co)authored several book chapters.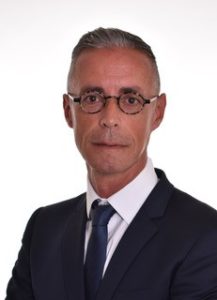 Eric Barret, MD
Dr. Eric Barret is a urological surgeon at the Montsouris Institute in Paris, France. He is a recognized expert in minimally invasive techniques for the treatment of urological cancer, and particularly prostate cancer. In addition to extensive experience in robotic surgery, he is engaged in improving the management of localized prostate cancer, and for selected patients offers innovative, less invasive therapeutic approaches such as focal therapy.  He has been involved in a number of studies in this field, including evaluating the different energy sources for focal approach such as HIFU, cryotherapy, vascular targeted photodynamic therapy and irreversible electroporation.
In addition to these clinical activities, Dr. Barret is an active academic urologist and writer, with many international publications to his credit.  He is involved in ongoing collaborations in urological oncology and minimally invasive surgery.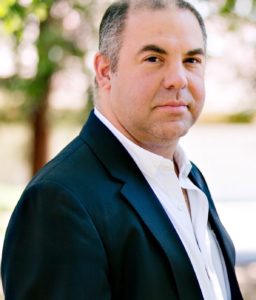 Fernando J. Bianco, MD
Dr. Fernando J. Bianco is the Investigator In-Chief for the Urological Research Network Corp in Miami. A former Professor of Urology at George Washington University (Washington DC), and Columbia University (New York, NY). In South Florida currently serves as Professor of Urology for Nova Southeastern University.
Dr. Bianco is an avid outcomes researcher and was lead author of the first Level 1 evidence study – NCT01371994 – that evaluated Urinary Continence Outcomes after Robotic Prostatectomy published in the Journal of Urology. Since 2013, he serves as principal investigator for MRI/US Fusion Target Prostate Cryoablation Clinical Trial – NCT02381990 – an innovative disruptive paradigm for the management of clinically localized prostate cancer. To date this protocol has accrued over 650 patients across South Florida, Massachusetts and New York. He is an active member of the Study of Prostate Ablation Related Energy Devices (SPARED) Registry sponsored by medical device epidemiology network and the FDA. He has authored more than 100 peer-reviewed papers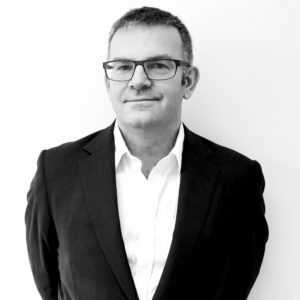 Mark Emberton, MD
Mark Emberton is Professor of Interventional Oncology at UCL, an Honorary Consultant Urologist at University College Hospitals NHS Foundation Trust and Founding Pioneer of the charity Prostate Cancer UK.
Professor Emberton's clinical research is aimed at improving the diagnostic and risk stratification tools and treatment strategies for prostate cancer (PCa); he specialises in the implementation of new imaging techniques, nanotechnologies, bio-engineering materials and non-invasive treatment approaches, such as high intensity focused ultrasound and photo-dynamic therapy.
Professor Emberton's research has been published in >300 peer-reviewed scientific papers in journals including BMJ, Lancet Oncology and European Urology. He has also contributed to the development of guidelines for the management of PCa and lower‑urinary tract symptoms, published by the International Society of Geriatric Oncology and the European Association of Urology.
Professor Emberton was appointed Dean of UCL Faculty of Medical Sciences in 2015. In addition he is a member of various urological and medical organisations (AAGUS, BAUS, EAU).  He is a founding partner of London Urology Associates.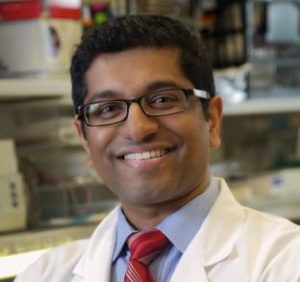 Arvin George, MD
Arvin George, MD is a Urologic Surgeon specializing in the diagnosis and management of genitourinary cancers.  After obtaining his medical degree from the Royal College of Surgeons in Ireland, he completed his Urology Residency at the Smith Institute for Urology, Hofstra North Shore-LIJ School of Medicine.  He remained to complete his Endourology fellowship in New York gaining additional subspecialty expertise in robotic, laparoscopic, and percutaneous surgery.  Subsequently, he completed a Urologic Oncology fellowship at the National Cancer Institute, National Institutes of Health.  Dr. George's clinical practice includes both surgical and non-operative management of prostate, kidney, ureteral, testicular, and bladder cancers.  Dr. George's research interests include minimally invasive and image-guided treatments, functional prostate imaging and focal therapy for prostate cancer. 
Dr. George's research focuses on the use of prostate MRI, MR/Ultrasound fusion-guided prostate biopsy, and focal therapy for prostate cancer. His research aims to identify appropriate use for imaging in diagnosis, risk stratification, and management of prostate cancer including active surveillance and selection/treatment of patients with novel focal therapy modalities.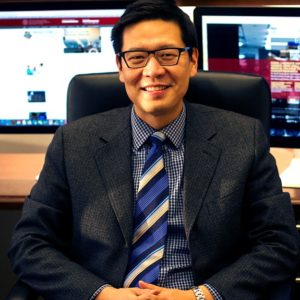 Jim Hu, MD
Jim C. Hu MD, MPH is the Ronald Lynch Professor of Urologic Oncology at Weill Cornell Medicine. He is internationally renown as a surgical innovator and a health services researcher. Recently, his research demonstrating the flaws of a landmark PSA screening study and an increase in metastases at the time of prostate cancer diagnosis contributed to re-evaluation of prostate cancer screening guidelines. Dr. Hu also co-leads the Study of Prostate Ablation Related Energy Devices (SPARED) with the FDA.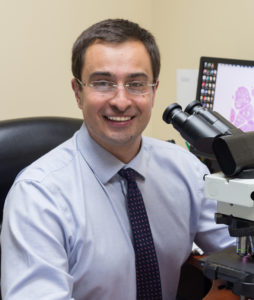 Oleksandr Kryvenko, MD
Dr. Oleksandr Kryvenko is an Associate Professor of Pathology and Urology at the University of Miami Miller School of Medicine. After his urological pathology training at Hopkins, Dr. Kryvenko joined Miami team and focused his efforts primary on prostate-related research. Dr. Kryvenko's PubMed record exceeds 85 citations and is mostly focused on prostate. Dr. Kryvenko is also a Director of Urological Pathology fellowship at the University of Miami.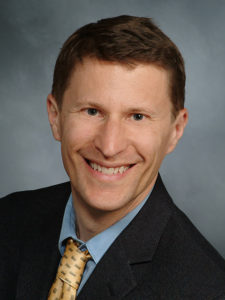 Daniel Margolis, MD
Daniel Margolis, M.D. is a board-certified radiologist specializing in Body Imaging. He is Assistant Professor of Radiology at Weill Cornell Medical College and Assistant Attending Radiologist at NewYork Presbyterian Hospital-Weill Cornell Campus. Dr. Margolis is a graduate of University of California, Berkeley earning his A.B. in Biochemistry with honors in 1992. Dr. Margolis earned his M.D. degree from University of Southern California in 1998. .
Following a transitional internship year at Los Angeles VA Healthcare System, Dr. Margolis served as a resident in Diagnostic Radiology from 1999-2003 at David Geffen School of Medicine at UCLA. Dr. Margolis then completed a fellowship in Advanced Imaging at Stanford University Medical Center.
While at UCLA, Dr. Margolis completed the K30 Graduate Training Program in Translational Investigation, and was principal investigator or co-principal investigator on numerous research projects. His primary focus was the use of MRI for the detection and characterization of prostate cancer, with over 50 publications in this field. He also serves as a member of the American College of Radiology Prostate Imaging Reporting and Data Systems committee, setting the standard for prostate MRI world-wide. He has given invited talks on prostate imaging on 3 continents and looks to continue his success collaborating with urologists, radiation oncologists, and medical oncologists to continue the fight against prostate cancer.
In addition to prostate imaging, Dr. Margolis participated in research or clinical programs on pancreas cancer, liver disease, and inflammatory bowel disease, and was director for virtual colonography, a screening test for early colon cancer.
Dr. Margolis was recruited to the full-time faculty of Weill Cornell Medical College and was appointed Assistant Professor of Radiology and Assistant Attending Radiology at the NewYork Presbyterian Hospital Weill-Cornell Campus in September 2016.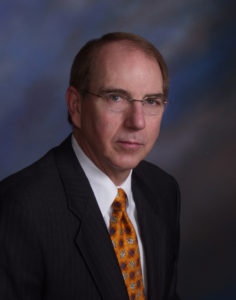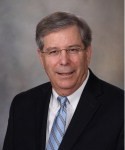 Lance A. Mynderse, MS, MD
Lance A. Mynderse, M.S., M.D., is a consultant in the Department of Urology at Mayo Clinic in Minnesota. Dr. Mynderse joined the staff of Mayo Clinic in 2000 and holds the academic rank of Associate Professor of Urology and Radiology, Mayo Clinic College of Medicine and Science.
Dr. Mynderse received his B.Sc. from Duke University in Zoology, his M.S. in Pathology from Hahnemann University Graduate School of Medicine, and his M.D. from Texas A&M University College of Medicine. He subsequently completed an internship in General Surgery and a residency program in Urology at Mayo Clinic.
Prior to his appointments at Mayo, he was Chair of the Department of Urology at Aspen Medical Group in St. Paul, Minnesota, and was a consulting urologist for Minneapolis Veterans Hospital with the University of Minnesota. He formerly served as a surface warfare officer in the United States Navy and as a Fleet Hospital Surgeon while in the Naval Reserve Medical Corps.
Dr. Mynderse's research interests include the development of minimally invasive therapies for prostate cancer and benign prostatic hyperplasia, ultrasound, CT and MRI genitourinary imaging for prostate cancer, men's health awareness. He has served as principal and co-investigator on many research grants funded by the National Institutes of Health and industry. Dr. Mynderse has given presentations on his research to both national and international audiences and has authored numerous peer-reviewed journal articles as well as book chapters, abstracts and other written publications. In addition, he was the editor-in-chief of Mayo Clinic Essential Guide to Prostate Health, and he holds reviewer responsibilities for multiple prominent scientific journals.
In recognition of his work, Dr. Mynderse has received many awards, including multiple Excellence in Teaching recognition awards and the Excellence Award for Service, conferred by Mayo Clinic.
His administrative responsibilities at Mayo Clinic include serving on the Surgical Facilities Subcommittee, General Medicine/Surgery Formulary Task Force, Diseases of the Kidneys and Urinary Tract Theme, MRI and Imaging Workgroup, and Urology Innovation Committee.
Dr. Mynderse has held leadership positions in professional organizations, which include serving as president of the Minnesota Urological Society and as chair of the North Central Section Audit and Budget Committee for the American Urological Association. He has served on the Recruitment and Adherence and Clinical Review committees for the National Institute of Diabetes and Digestive and Kidney Diseases MIST (Minimally Invasive Surgical Therapies) with the National Institutes of Health.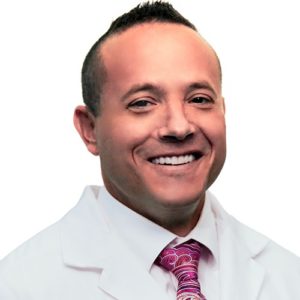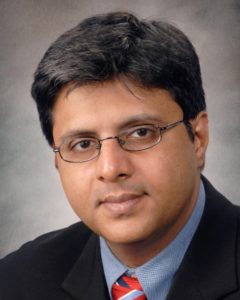 Dipen J Parekh, MD
Dr. Dipen J Parekh serves as the Chief Clinical Officer at the University of Miami Health System as well as the Professor and Chairman of the Urology Department at the University Of Miami Miller School Of Medicine. He is the holder of the Victor Politano Endowed Chair in Urology and serves as the Director of Robotic Surgery for the entire University of Miami Health System. In May of 2013 he was honored with the Gold Cystoscope Award, one of the most prestigious awards presented to one individual each year by the American Urological Association (AUA). He serves as Principal Investigator of the only National Cancer Institute RO1 Grant sponsored phase 3 multi-institutional clinical trial comparing open and robotic cystectomy for bladder cancer. He recently completed the first ever prospective clinical study on clamp renal ischemia during partial nephrectomy with transformative results.
Dr. Parekh is a board-certified, fellowship trained urologist specializing in urologic oncology using minimally invasive laparoscopic, robotic and traditional open approaches to treat prostate, bladder and kidney cancer and has performed over 5,000 robotic urologic procedures. Dr. Parekh has started several robotic surgery centers and programs of excellence both nationally and internationally. As part of his research interest, Dr. Parekh has been an active investigator in Urologic Oncology for the past 9 years predominantly in clinical trials and in translational research with a focus on prevention, detection, and treatment of genitourinary malignancies. He is the author of several scientific papers, abstracts and book chapters and has served as an Assistant editor for the Journal of Urology.
Dr. Parekh is a member of the American Urological Association, Endourology Society and Urology Society of India among other organizations.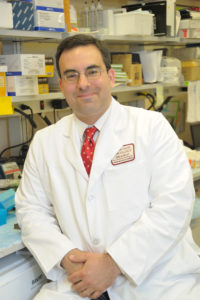 Peter Pinto, MD
Dr. Pinto is an Investigator and faculty member in the Urologic Oncology Branch of the National Cancer Institute, National Institutes of Health in Bethesda, Md. Following a residency in Urologic Surgery at Long Island Jewish Medical Center – Albert Einstein College of Medicine in New York, he was a Fellow and Clinical Instructor at the Brady Urologic Institute, Johns Hopkins Hospital. Dr. Pinto is a Board Certified Urologic Surgeon specializing in oncology and is the Director of the Urologic Oncology Fellowship Program at the National Cancer Institute. He is nationally and internationally recognized as an expert in the minimally invasive treatment of urologic cancers, specializing in laparoscopic and robotic surgery for prostate, kidney, bladder, and testicular cancer.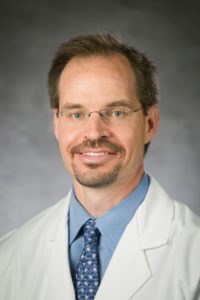 Thomas J. Polascik, MD
Thomas J. Polascik, M.D. is Professor of Surgery, Duke University Medical Center.  He is Director of Surgical Technology, Duke Prostate and Urological Cancer Center. He is the founder and co-director, the International Symposium on Focal Therapy and Imaging of Prostate and Kidney Cancer that began at Duke in 2008. He currently is President of the Focal Therapy Society, Director of the Society of Urologic Oncology program and the Genitourinary Program on Focal Therapy at the Duke Cancer Institute.  He is the Medical Director of Duke Men's Health Initiative Screening event each September and is a governing member of several medical boards.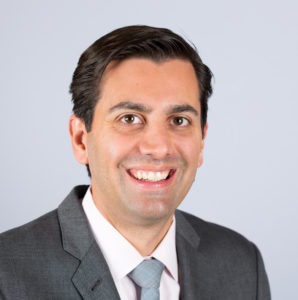 Art R. Rastinehad, DO
Associate Professor of Urology and Radiology
Director of Focal Therapy and Interventional Urologic Oncology
Icahn School of Medicine at Mount Sinai
Art Rastinehad, D.O. joined the faculty at Mount Sinai as Associate Professor of Radiology and Urology.  He trained at the National Cancer Institute as an Interventional Urologic Oncologist and is the first urologist to be dual fellowship trained in Urologic Oncology and Interventional Radiology. He has expertise in a wide array of interventional radiological and surgical techniques, including image guided procedures, laparoscopic and robotic surgery. 
Dr. Rastinehad's prostate cancer team has now incorporated state-of-the-art imaging to help visualize suspicious areas in the prostate for cancer. Dr. Rastinehad has also authored and implemented clinical trials of new techniques in the diagnosis and treatment of localized prostate cancer. Most recently, he is the principle investigator for a Phase III clinical trial using MRI/Ultrasound fusion technology to improve prostate biopsy techniques.  Using information from the prostate MRI, we can now target specific areas to better diagnose and quantify a patient's prostate cancer. This was the first trial of this technology in the United States outside the National Institutes of Health. This new clinical approach is helping to lay a foundation for the evaluation of a new technique, Focal Therapy, which only treats the diseased portion of the prostate.  As of May 2016, Dr Rastinehad was the first in the world to perform a gold nano-particle directed ablation using an transperineal MR US Fusion guided focal therapy system.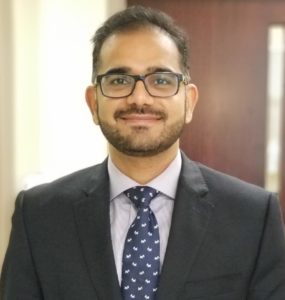 Abhinav Sidana, MD
Abhinav Sidana, MD is an Assistant Professor of Clinical Surgery and the Director of Urologic Oncology and Focal Therapy program in the Division of Urology at University of Cincinnati Medical Center. His clinical practice includes both surgical and non-operative management of prostate, kidney, ureteral, testicular, and bladder cancers.  Dr. Sidana is actively involved in urologic cancer research and his interests include functional prostate imaging, image-guided and focal treatments for prostate cancer and clinical trials on novel treatments for urologic cancers.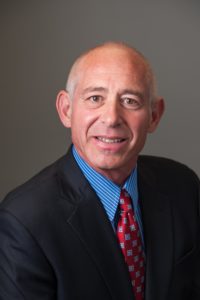 Stephen Scionti, MD
Dr. Stephen Scionti has had an interest in ablative prostate cancer treatments dating  back to 2000 when he first began treating patients with cryotherapy. He has been offering HIFU to his patients since 2006. In 2009, he was appointed to the faculty at NYU and served as the Director of Prostate Cancer Ablative Surgery at NYU Langone Medical Center. In 2014, Dr. Scionti founded the Scionti Prostate Center in Sarasota, Florida and after FDA approval of  HIFU technology in 2015, has been actively offering HIFU to his patients. As Medical Director for Vituro Health,  Dr. Scionti has been actively involved in peer to peer physician training for the HIFU procedure and has been actively involved with HIFU outcomes research. Dr Scionti is one of the founding members of the Society of Ablative Urologic Surgeons (SAUS).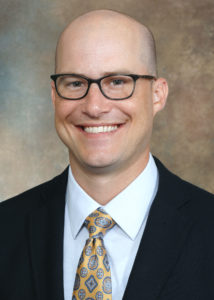 Timothy Struve, MD
Dr. Timothy Struve is an assistant professor of radiation oncology at the University of Cincinnati. He specializes in treating genitourinary cancers, CNS malignancies, and lymphoma. He focuses on a multidisciplinary approach to the treatment of genitourinary cancers and has a particular interest in low dose rate brachytherapy for prostate cancer and bladder preserving therapy for muscle invasive bladder cancer. Dr. Struve has a passion for teaching the next generation of prostate brachytherapists and increasing awareness of this treatment modality.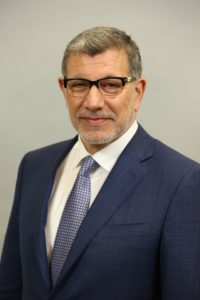 Richard Szabo, MD
Richard J. Szabo, MD is Chief Emeritus of the Department of Urology, Kaiser Permanente, Orange County, California and presently Clinical Associate Professor at UC Irvine Department of Urology. Dr. Szabo is one of the early pioneers in Freehand Transperineal Prostate Biopsy, having personally performed over 300 transperineal prostate biopsy procedures. He has also published several papers in the Journal of Urology on post prostate biopsy sepsis, the most recent one titled: "Targeted Antimicrobial Prophylaxis Does Not Always Prevent Sepsis after Transrectal Prostate Biopsy"